Come for a Coffee, Pick up a Book, and Stay a While
"Since then, you have been raised with Christ, set your hearts on things above, where Christ is, seated at the right hand of God. Set your minds on things above, not on earthly things."

(Colossians 3:1-2, NIV)
Things Above is a Christian Bookstore that opened when the owner, Jane Albright, returned home for a
visit and found all of the local Christian bookstores she once loved to visit had closed. Jane
was taught that the things that make you most upset are the very things you are to do
something about!
Jane decided to open Things Above to give people a brick and mortar store where they can come to sit while they feel the pages of books between their fingers and turn the pages without the click of a button
Sometimes, you just need to have the help from a book or Bible… today.
Browsers welcome! B.Y.O.B.(Bring your own book)
Regular hours:
Monday – Friday 9 am to 5 pm
Saturday: 10 am to 6 pm
Sunday: CLOSED
CLOSED September 4, 2023 for Labor Day
Be cheerful with joyous celebration in every season of life. Let your joy overflow.
Philippians 4:4 TPT
Things Above is more than a Christian Bookstore. It is a place where you will find encouragement through community and a connection with others who share with you this journey of life. The knowledgeable and friendly staff, peaceful atmosphere and wide selection of Christian books all come together to set a table where you can pull up a chair and feast upon Things Above.
Books New & Used
From Christian living guides to celebrated local authors.  Browse our shelves to find your next book to read.
Bibles for Everyone
Come shop our large selection of Bibles including Reference and Study Bibles with Free Embossing.
Coffee, Tea, Smoothies and Treats
Enjoy a Latte, a Mocha, a Hot Coffee, or a Cold Brew plus assorted smoothies and locally baked treats.  Now serving Tea by Republic of Tea.
Gifts for All Occasions
Find the perfect gift or card for last minute gift giving ideas including gifts for weddings, graduates, Birthday & Baby.
Kids
We love kids of all ages and have a children's section for children to discover their own love for books.
Church Supplies
Part of our mission is to equip the church with supplies for communion, collection envelopes, bulletins and anointing oils. 
Hispanic and Latino Sections
Things Above offers a large selection of new and used Spanish books, Bibles, gifts, and more! Perfect for adults and kids of all ages. Let us help you with special order products if needed.
Community Involvement
Led by Things Above, the Graham Community raised over fifteen thousand dollars to completely fund a well in an African Village called Chewe 3, in the raw Change East Area Project. Over 268 people living there will benefit from clean water through Golf Fore Africa.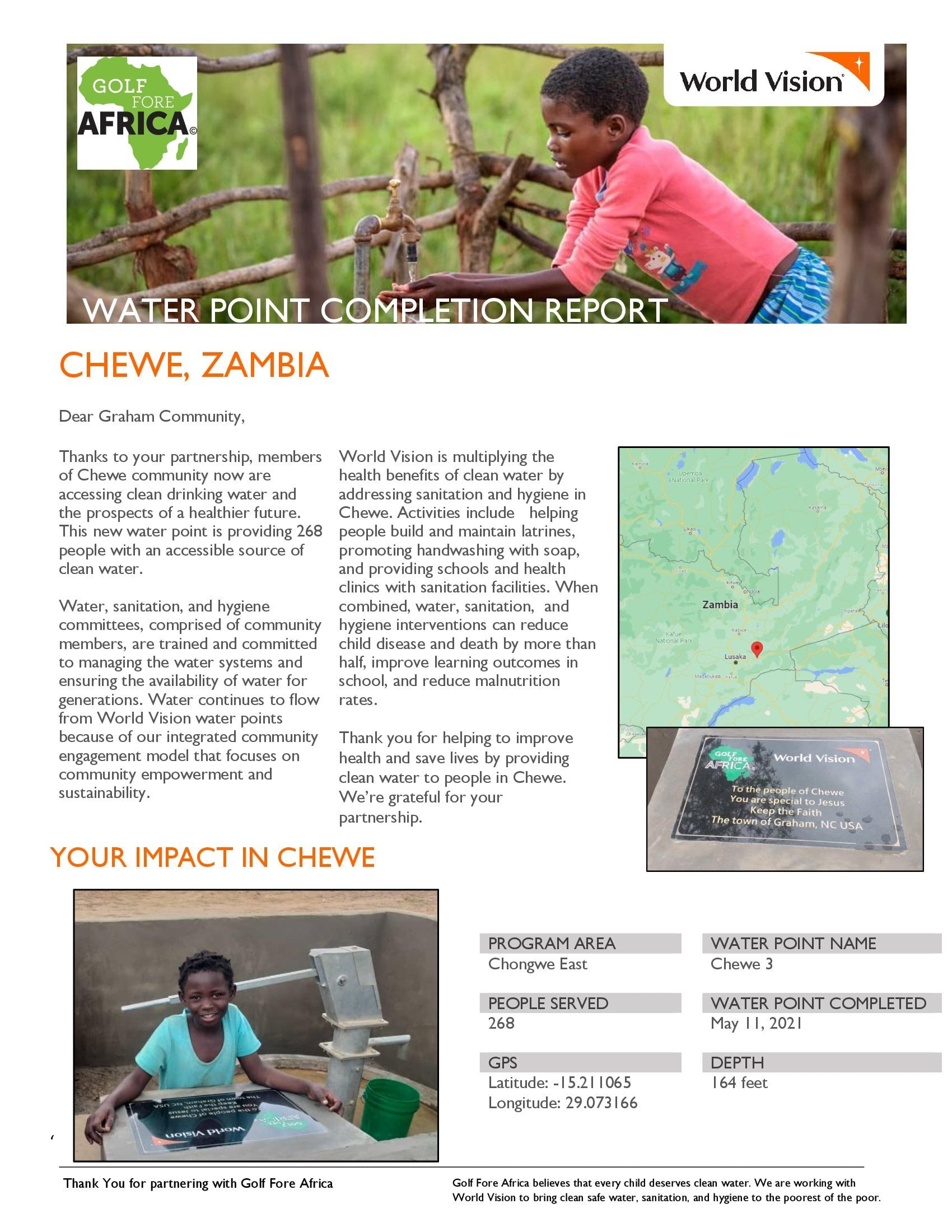 Dear Graham Community,
Thanks to your partnership, members of Chewe community now are accessing clean drinking water and the prospects of a healthier future. This new water point is providing 268 people with an accessible source of clean water.