Coffee, Tea, Smoothies and Treats
Coffee and books are just meant to go together! What a delightful experience to grab a cup of coffee and peruse the shelves… dive in a little to a few books and, well… day made!
Coffee from the freshest beans, Tea worth sipping, assorted Smoothies plus locally Baked Goodies. Enjoy a Latte, a Mocha, a Hot Coffee, or a Cold Brew plus assorted smoothies. Now serving Tea by Republic of Tea.
And always free WiFi.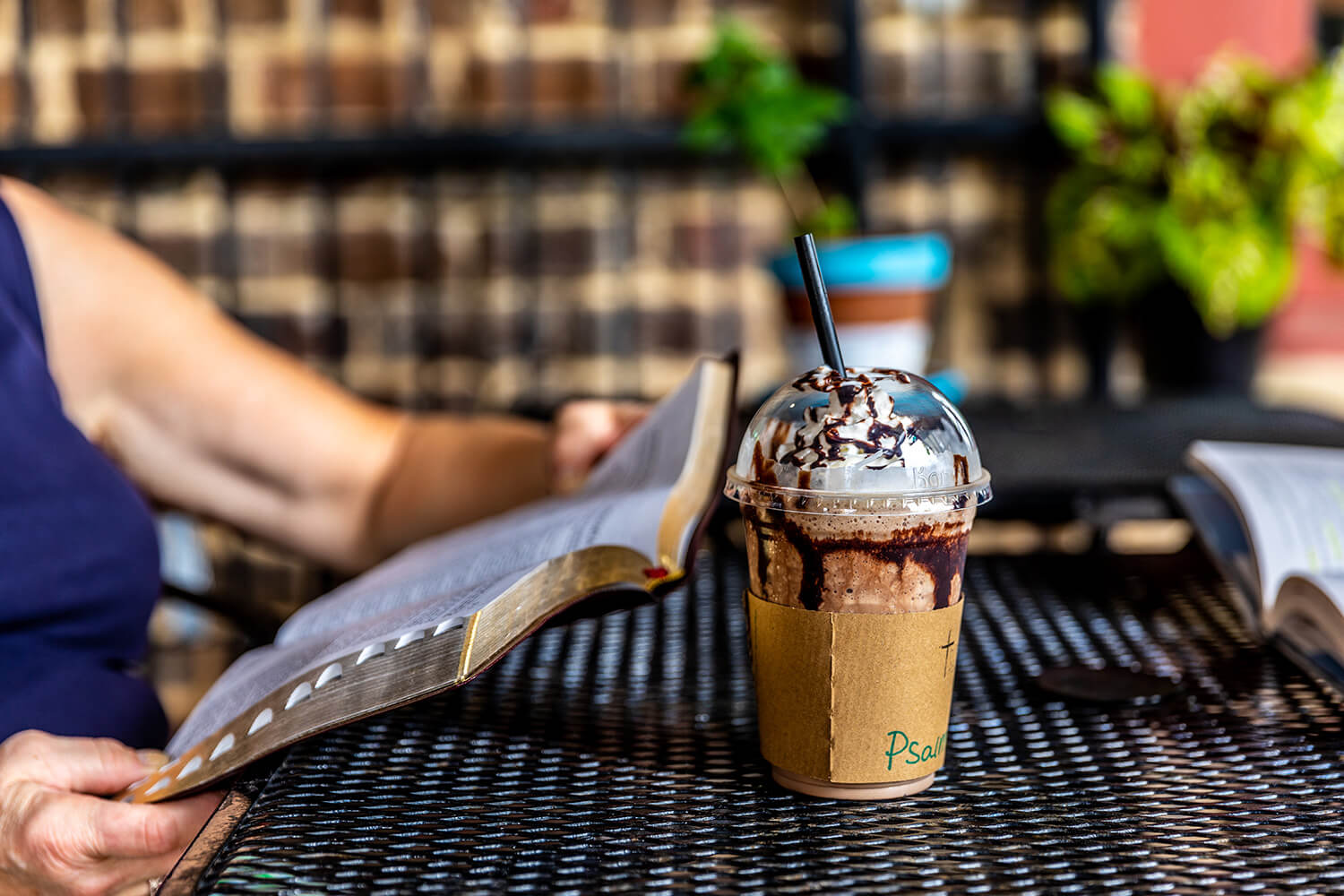 Fresh Coffee – Hot or Cold
Chelsea, our Lead Barista, has created original Things Above drinks that will delight any palate. We offer delicious locally sourced coffee products roasted in Greensboro, NC.
Loving Lattes
Canaan Cappuccinos
Expressos
Moses Mochas
Fab Frappes
Caramel Macchiatos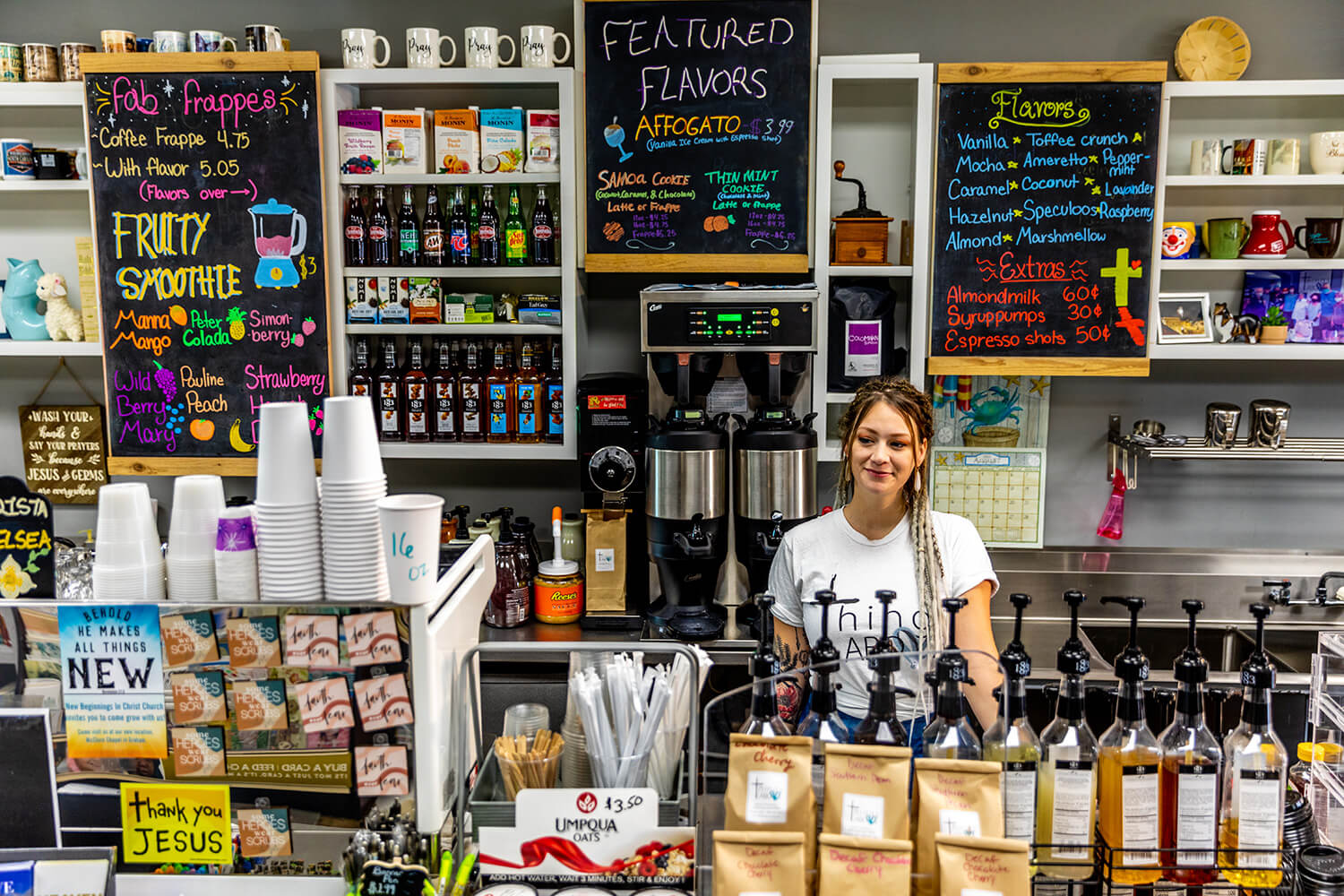 Loose Leaf Teas Hot or Cold
Sip by sip, relish in your afternoon tea with the Republic of Tea, from the leading purveyor of premium tea. Enjoy hot or ice cold. Flavored teas, black, green, and chai tea.
We offer delicious coffee products from Fortuna Enterprises, our neighbor in Greensboro, NC.
Manna Mango
Pauline Peach
Hanna Banana
Peter Colada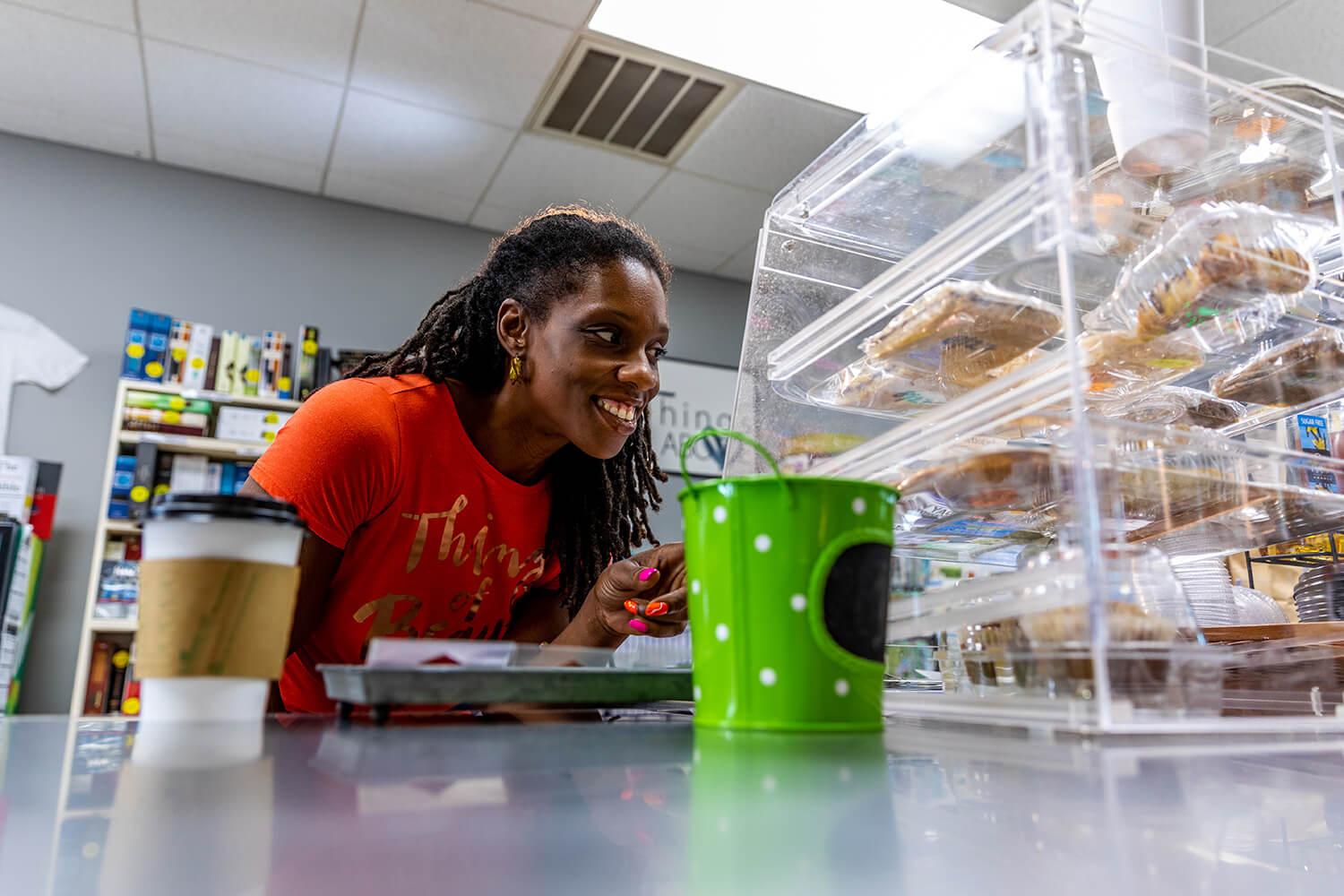 From quiche to cookies, scones, bars, rice krispie treats, homemade pop tarts, coffee cakes, and muffins. Enjoy local goodness from Blondie Bakes, a certified home kitchen baker.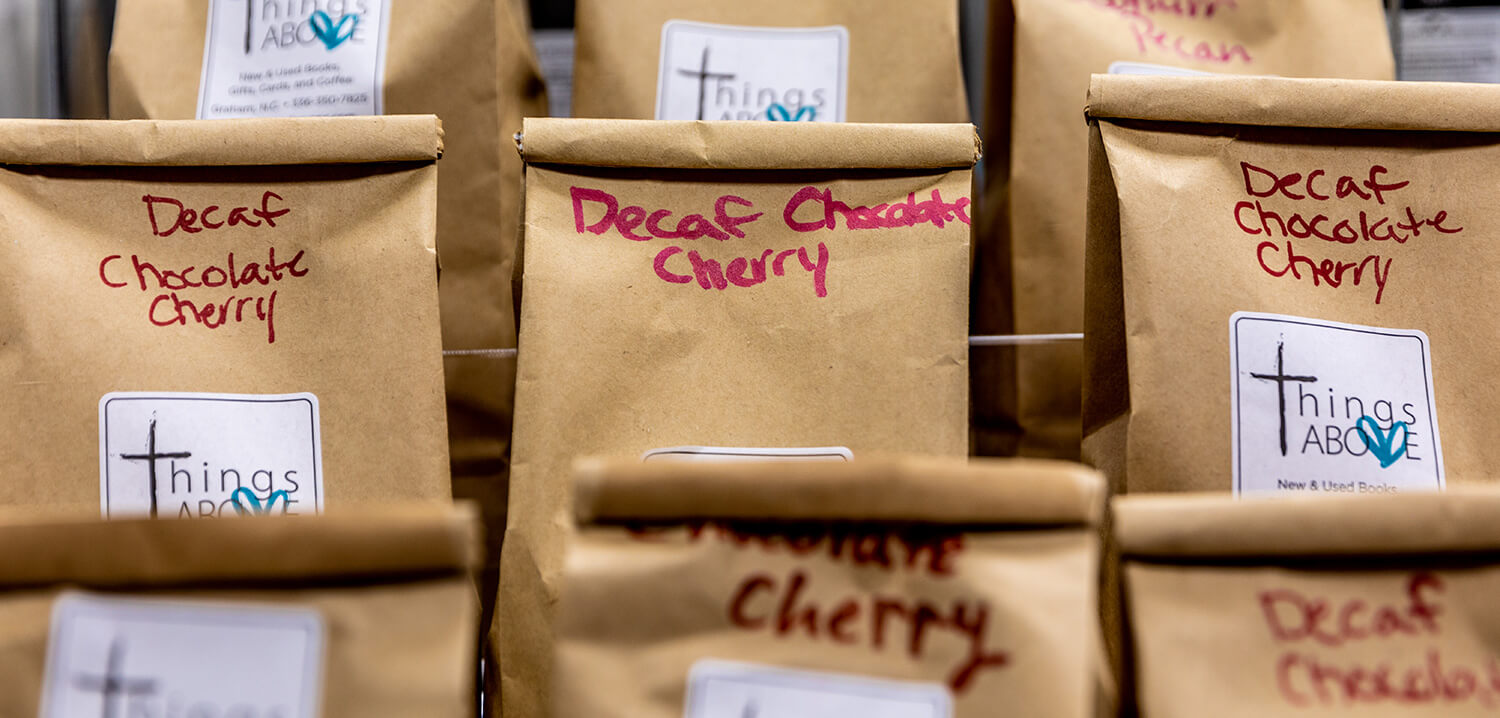 Whole Bean or Fresh Ground
For the coffee lover, bags of whole bean or freshly ground coffee make a great hostess gift. Chocolate Cherry Coffee is local favorite. The aroma whispers "Good morning, Sunshine!"