Gifts for Weddings, Graduates, Birthday & Baby
"Rejoice with those who rejoice; mourn with those who mourn."

(Romans 12:15, NIV)
When you are looking for just the right gift to communicate what words cannot, visit Things Above. Celebrate a new couple with a wedding gift. Honor a graduate for their accomplishment. Shower the arrival of a new baby with a special gift. Express your sympathy over the loss of a loved one. Offer encouragement for an ongoing battle.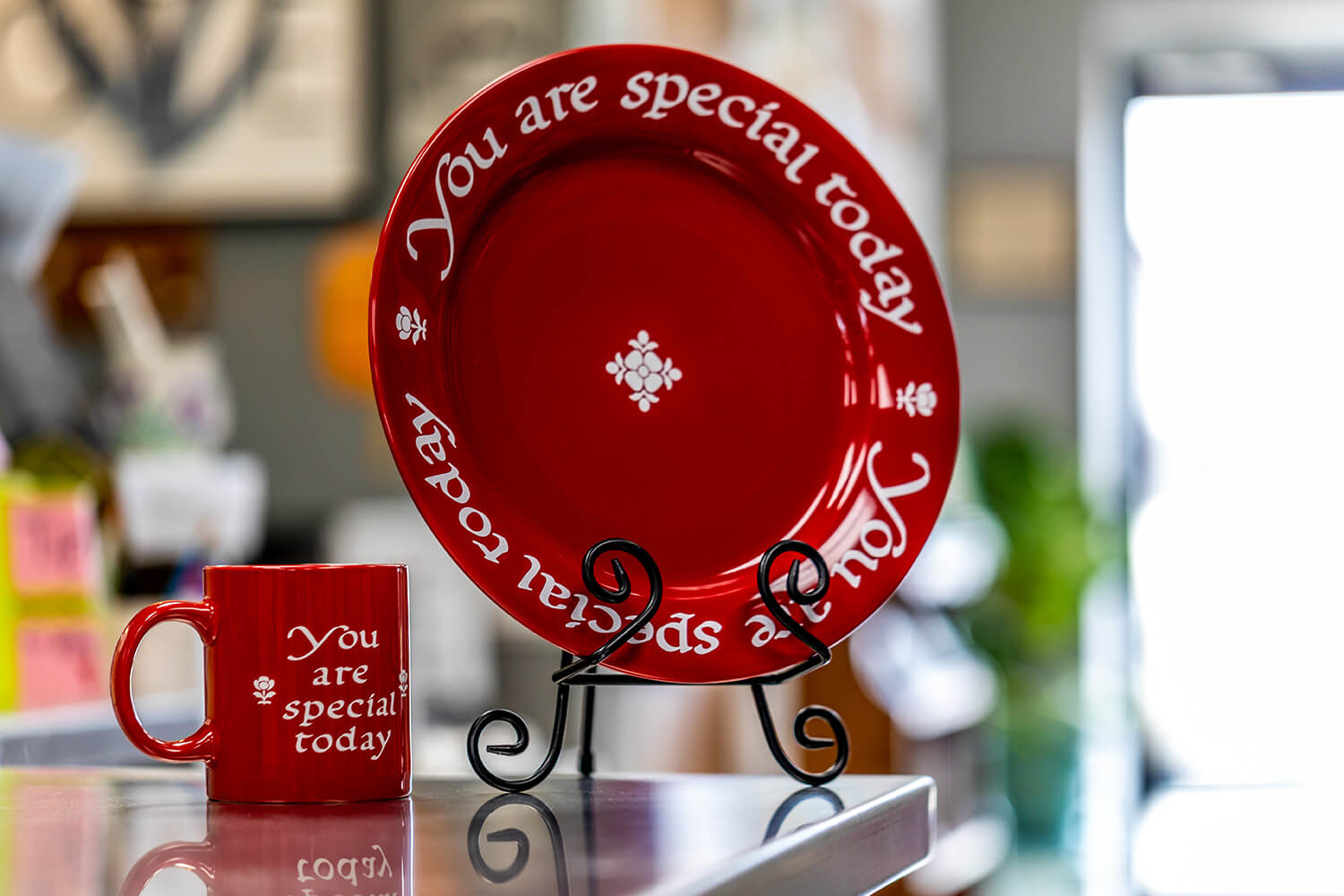 Find the perfect gift or card for special occasions or last minute gift ideas, including gifts for Weddings, Graduates, Birthday & Baby.
There is so much to choose from, including for last minute gift giving. Help others set their mind on the things above where Christ is seated. Would you like a tea towel with a humorous antidote to lighten the mood? How about a coffee thermos with a special Scripture that is an anchor verse for someone right now? Is there a man or woman who needs a special piece of jewelry to remind them to keep the faith? We will help you find just the right gift for any occasion.
Here are some of our most popular gift categories – but don't take our word for it. Come and see for yourself.
"Thank You Jesus" Products
Clinging Crosses
Gift Cards
Boxed Cards
Local Artists Features
Candles
Our Coffees and Teas
Fine and Costume Jewelry
"You Are Special" Plates and Mugs
Journals
Tee Shirts
Coloring Books
Anne Neilson Art & Gifts